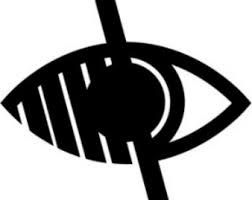 Northern Lights Teaching School Hub
Northern Lights Teaching School Hub Website: https://northernlightstsh.co.uk
We are delighted to welcome you to our Teaching School Hub. We are committed to working in partnership with all Early Years providers, Primary, Secondary, Alternative Provision, Special Schools, Further and Higher Education providers and other stakeholders in our region.
We firmly believe that this Hub belongs to our region and our partners. We want every teacher, school leader, and other school staff and Governors to have the best professional development that they can and we are committed to providing this, signposting to other providers and commissioning development opportunities where there are gaps in the region.
We provide the full thread of teacher development from our Initial Teacher Training, the Early Career Framework, all of the new NPQs and a programme of CPD for teachers, support staff and leaders. We are also an Appropriate Body under the new framework.
We bring our knowledge and experience from our Trust to our Teaching School Hub, and likewise we benefit in our Trust from the knowledge and experience of our Teaching School Hub team.
We feel it is a real asset to be part of a Trust that is able to offer the full Teaching School Hub programme of teacher professional development – as a Trust we place teacher development as central to developing the quality of education and outcomes for pupils and we have a strong record of developing teachers and leaders.
Our Teaching School Hub also acts to signpost all of the Early Years, Primary, Secondary, FE, Special and Alternative Provision schools in Sunderland, Gateshead and South Tyneside, so we hold a wealth of knowledge of the expertise that exists in our region – please get in touch if you would like signposting to any particular services or if you have anything to offer to schools in our region that we should know about at the Hub.
For any enquiries related to our Teaching School Hub then please see the Northern Lights Teaching School Hub website and we look forward to working with you.
Contact us at: